About us
Our organization is accustomed to adhering to strict protocols, similar to those of military discipline. As a result, we are very direct. Furthermore, we hold our clients' privacy and security concerns in the highest regard, and therefore maintain strict confidentiality regarding any sensitive information.
Mission Statement
At Solarsenal, we strive to bring sustainability, efficiency, and energy-independence to homeowners, industrial facilities and critical infrastructure. We are committed to reducing the carbon footprint of our clients and promoting sustainable energy solutions.
Our mission is to provide reliable, innovative, and cost-effective renewable energy solutions that meet the unique needs of our clients. We believe that a sustainable future is not only necessary but also achievable, and we are dedicated to helping our clients achieve their sustainability goals while also reducing their operating costs.
We aim to be a trusted partner for our clients, offering personalized solutions that are tailored to their specific energy needs. We are committed to providing exceptional customer service and technical support to ensure that our clients receive the highest quality of service and support.
Through our work, we hope to create a more sustainable future for our planet and more resilient energy systems for our clients. We believe that by promoting energy independence and efficiency, we can help businesses and communities thrive while also protecting the environment for future generations.
Company history
Solarsenal LLC, an Axalton Group company, was established in 2019 to take over the energy-related projects from another entity in the group, BSS Unit Inc, which focuses on providing operational resilience and security, cybersecurity services to critical infrastructure.
The Axalton Group is a Private Asset Management Firm, based in Washington DC, focusing on specific industries, with growth equity, investing its own capital in companies that have strong growth potential, that are expanding into new markets or introducing new products or services. Axalton principals and member companies have a history of providing services to the military (NATO), law enforcement, homeland security, and are engaged in the protection of critical infrastructure in Europe and North America. Axalton companies include Cyber Arsenal, Green Arsenal, Clean Arsenal and Hemp Arsenal.
Solarsenal's predecessors, BSS Unit Inc, and PSI Europe, have been responsible to maintain business continuity and perform resilience audits for critical infrastructure, namely gas storage facilities, power stations, and infrastructure of the leading energy companies in Europe (Alpiq, E.on, Engie) for the last 25 years. The founders recognized the urgent need for renewable energy solutions and expanded the group's portfolio with energy generation and storage technologies. Solarsenal was formed as an integrator company to provide at first software-based energy management (EMS) and industrial security services, and later full integrated energy solutions in the United States. 
In the years leading up to the Inflation Reduction Act (IRA), signed into law on August 16, 2022, Solarsenal's primary focus was designing rooftop solar and energy storage systems for commercial buildings in Washington DC. Traded Solar Renewable Energy Credits (SRECs) are the most valuable in the District of Columbia, which has the least real estate for solar development among all the states, hence the rooftop development. Income & savings benefits for the clients included an attractive ROI, reduction of peak charges, and the ability to add revenue generating services like EV charging to the bottom line. The business model positioned SPVs as asset owners in order to fully utilize the 26% IRS commercial investment tax credit (ITC) and the 100% accelerated & bonus depreciation, creating an exceptional incentive for investors to buy.
After the IRA, which increased and extended the renewable energy incentives to battery energy storage systems, more opportunities opened up both in the residential, commercial, as well as utility-scale markets for Solarsenal. Companies operating heavy Industrial facilities on several sites have requested Solarsenal's expertise in designing integrated renewable energy and backup systems tailored to their needs for accommodating peak usage as well as grid-independence. Community storage (200 kWh – 1 MWh) for townhouses and new developments, especially when coupled with solar generation, proves to be a more efficient use of the infrastructure than individual energy storage units. Solarsenal is also currently positioning its 15-90 kWh SMARTESTORAGE energy storage units on the approved vendor list of financing companies for the residential market.
Over the years, our company has grown and evolved, but our commitment to sustainability and innovation has remained constant.
As we continued to grow, we expanded our focus to include non-industrial critical infrastructure, such as hospitals, data centers, and government buildings. Our team of engineers and technicians have worked closely with clients to design and implement customized renewable energy solutions that meet their unique needs and requirements.
Today, our company is recognized as an authority in the renewable energy industry, with a reputation for delivering high-quality, innovative, and cost-effective solutions. We continue to push the boundaries of what is possible in renewable energy integration, and we are committed to helping businesses and communities achieve a more sustainable future.
Team members
The team members of Solarsenal bring a diverse set of skills and expertise to our mission of promoting sustainability, efficiency, and energy-independence to critical infrastructure. Our team is made up of engineers, technicians, and business professionals, all of whom are committed to advancing the renewable energy industry and helping our clients achieve their sustainability goals.
Our engineering team includes experts in renewable energy systems design, battery storage technology, and wind turbine engineering. They work closely with our clients to develop customized solutions that meet their unique needs and requirements, ensuring that our projects are both technically sound and cost-effective.
Our technicians are highly trained and experienced in the installation, maintenance, and repair of renewable energy systems. They work tirelessly to ensure that our clients' systems are running at peak efficiency and to minimize downtime in the event of equipment failures.
In addition to our technical team, we also have a dedicated business and administrative staff who provide essential support services such as project management, financial analysis, and customer service. Our business professionals have extensive experience in the renewable energy industry and are committed to helping our clients navigate the complex regulatory and financial landscape of sustainable energy projects.
Advisors to Solarsenal include Bart Marcois, the former Principal Deputy Assistant Secretary of Energy of the United States, as well as the former CEO of a leading European oil company, former Deputy Chairman of the Energy Regulatory Authority of a European Union country, investment banking veterans specialized in the renewable energy and oil & gas verticals, founding partners at international law firms, and business leaders who have successfully built and operated renewable energy systems globally.
Together, our team members bring a wealth of knowledge and experience to our company, allowing us to deliver high-quality, innovative, and cost-effective solutions to our clients. We are proud of our team and the work that they do, and we are confident that they will continue to drive Solarsenal's success and growth in the years to come.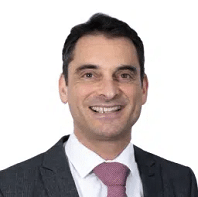 Andras Patkai
CEO
Mr. Patkai has decades of experience in energy resilience. His past and present duties include global involvement as a critical infrastructure security analyst, operational continuity strategist, spearheading market entry of operational technologies in the energy, transportation, healthcare, and cybersecurity sectors.
Mr. Patkai participates in the Biometric Technical Interoperability Workshop of the NATO Communications and Information Agency (NCIA), and is a panelist at the regular "Inclusive Bio- and Crypto- Innovation: How Law and Technology Co-Evolve" event of The Massachusetts Institute of Technology (MIT).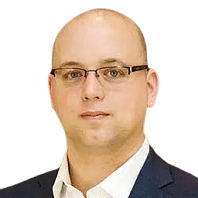 Willem Griffioen
COO
Mr. Griffioen oversees the energy industry operations of Solarsenal, including business development for solar farms and energy storage systems.
Mr. Griffioen has founded and owns multiple companies, real estate holdings and private equity investments. Throughout his career he has specialized in developing successful global partnerships, completing transactions in the USA, Europe, South America and the Middle East.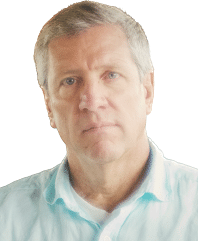 Bart Marcois
Member of the Advisory Board
Bart Marcois is an international expert in energy, foreign affairs, and national security; with experience in Europe and NATO, the Middle East and the Arabian Gulf, and East Asia.  A senior corporate, government and foundation executive, Mr. Marcois has practical experience managing delicate negotiations in difficult countries, in uncertain and changing environments.  He is a media analyst in print and broadcast, and has served his country as both a career Foreign Service Officer and as the Principal Deputy Assistant Secretary of Energy for Policy and International Affairs.
At the Department of Energy, Marcois was the chief operating officer of a department with over 100 senior specialists and a $20 million budget to formulate U.S. domestic and international energy security policy.  He was an advisor to the Secretary of Energy on international policy.  During his tenure, he oversaw the creation of the Office of National Energy Policy. More recently, he managed an Administration effort at the FERC to streamline the permitting process for large infrastructure projects.
Mr. Marcois has also served as a corporate director in a DC-based investment partnership managing activities in highly regulated sectors in Eastern and Central Europe.  He was a director and executive in a Washington, DC-based investment banking and commercial intelligence firm, and has served as a confidential advisor to several government entities.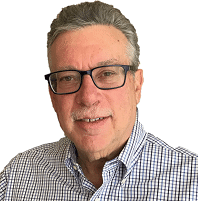 Jim Cotton
Business Development
Mr. Cotton is an expert in the energy sector and in clean tech development. He spent over 30 years working in the international upstream energy and related technologies industry. His experience as a member of the Halliburton Senior Leadership team includes sales development and general management, business development and strategy, investment and funding screenings, corporate partnering, alliance management and joint venturing.
Mr. Cotton attended the University of Colorado, Boulder, as well as McGill University in Montreal, Quebec, Canada.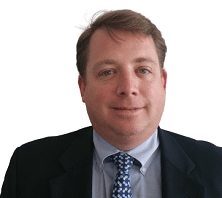 Brandon Neff
Business Development
Mr. Neff brings over 20 years of managerial and complex project management experience to Solarsenal, as well as over 20 years of corporate finance experience as both a principal investor in various ventures and an investment banker.
Prior to joining Solarsenal, Mr. Neff was instrumental in closing more than 40 transactions with a notional value of more than $9.0 billion. He has significant experience raising and investing private capital with companies in energy related sectors, including upstream and midstream oil and gas, oil field services, energy services, renewable energy, and alternative energy. He has also closed transactions in the health care, high-tech, and construction / facility services sectors. Mr. Neff is a member of the Houston chapters of the IPAA and ACG, he is a Certified Public Accountant and graduate of the McCombs School of Business at the University of Texas at Austin.
Values
At Solarsenal, we are committed to upholding a set of core values that guide our work and drive our mission of bringing sustainability, efficiency, and energy-independence to critical infrastructure. These values include:
1. Sustainability: We are committed to promoting sustainability in all of our projects and operations, and we believe that a sustainable future is achievable through the use of renewable energy systems.
2. Innovation: We strive to push the boundaries of what is possible in renewable energy integration through the use of cutting-edge technology and creative solutions.
3. Quality: We are dedicated to delivering high-quality products and services that meet the needs of our clients and exceed their expectations.
4. Integrity: We conduct ourselves with the highest standards of honesty, ethics, and professionalism in all of our interactions with clients, partners, and stakeholders. 
5. Customer Focus: We are committed to providing exceptional customer service and support, and we work closely with our clients to understand their unique needs and develop customized solutions that meet those needs.
6. Collaboration: We believe that collaboration is essential to achieving our mission, and we work closely with our clients, partners, and stakeholders to develop effective solutions that meet the needs of all parties involved.
7. Continuous Improvement: We are dedicated to continuously improving our products, services, and operations through ongoing research, development, and innovation.
Through these values, we strive to create a culture of excellence and to uphold our commitment to sustainability, innovation, and customer satisfaction. We are proud of our values and the work that we do, and we are committed to upholding them in all aspects of our business.
Portfolio
The Solarsenal team is proud to have worked on a diverse portfolio of projects that have brought sustainable, efficient, and energy-independent solutions to industrial facilities and critical infrastructure worldwide. Our portfolio includes:
SOLAR FARMS & WIND TURBINES
Successfully delivered over 120 MW of PV and battery storage integration for clients on four continents: North America, Europe, Asia, and Africa since 2004.
Engineering and manufacturing expertise goes back to the early dawn of commercial PV research in the 1990's. With 100 years of cumulative EPC team experience, work included project development, construction management, operation services, full service EPC, experience with string inverters, central inverters, crystalline modules, thin film (amorphous silicon, CdTe), fixed angle devices, solar trackers, as well as battery storage and wind turbines. We have made improvements to construction processes in order to increase installation speed, reduce labor costs and environmental impact, and maximize solar energy output through the entire lifecycle of solar projects.
Proprietary design & engineering research: Horizontal Single-Axis PV Tracking System which can achieve 19-25% more yield than traditional photovoltaic systems (yield increases closer to the equator) as well as development, prototype building and testing of a new run-of-river hydro turbine, a dual-axis solar tracker, HCPV (High Concentration PhotoVoltaic ) module development high-efficiency non-flammable high-voltage rugged battery energy storage systems and a patented vertical axis wind turbine.
Regarding our VERTICAWIND wind turbines there has not been any repair requirement in any working system deployed on four continents in the last 15 years.
ENERGY STORAGE
Low voltage (under 150kWh capacity) energy storage systems using the latest SMARTESTORAGE technology have been deployed in California, the Caribbean, South Africa, Indonesia, and Hungary to provide off-grid solutions for commercial entities including an air field, industrial locations, and residences with extensive energy use.
Utility-scale development of SMARTESTORAGE began with a 500 kWh system installed in a 20-ft shipping container in Europe, which included 390 400Ah LFP cells, connected to a VERTICAWIND wind turbine, solar arrays, and an EV charger (Specs: 250 kW inverter, 690V output voltage, 80 kW transformer to achieve 3x230V at 50 Hz, the three AC phases, as well as 820V charging voltage through direct DC connection from solar panels). Years of successful testing for energy efficiency, self-discharge, environmental resilience, charge/discharge cycles, and maintained power output, by major utility providers in Europe resulted in orders being placed for utility-scale projects.
One popular battery cell technology used by SMARTESTORAGE has been installed at the University of California, and in energy storage cabinets, container trucks, school buses, and concept cars throughout the United States. Walmart installed the technology for refrigeration in a tropical Asian country. The premium batteries are also used in military submarines.
Each of these areas of development represents our commitment to delivering high-quality, innovative, and customized solutions that meet the unique needs and requirements of our clients. We are proud of our portfolio and the impact that these projects have had on our clients' operations and the environment.
OPERATIONAL CONTINUITY FOR ENERGY COMPANIES AND CRITICAL INFRASTRUCTURE
Solarsenal is an Axalton Group company. Axalton's award-winning Cyber Intel Matrix technology marketed by BSS Unit is featured in the Industrial Cybersecurity Technology & Solutions Buyer Guide of Takepoint Research, among market leading providers like IBM Security, Microsoft, Honeywell, Tenable, and Cisco.
The founders of Solarsenal have over 20 years of experience in the protection of critical infrastructure, utilities, oil and gas, with a special attention to maintaining operational continuity.
The Global Resilience Federation (Fairfax, VA) has entered into a strategic partnership with BSS Unit regarding providing industrial cybersecurity services to its members which include the Energy Analytic Security Exchange (EASE), Operational Technology Information Sharing and Analysis Center (OT-ISAC), Oil and Natural Gas Information Sharing and Analysis Center (ONG-ISAC), Downstream National Gas Information Sharing and Analysis Center (DNG-ISAC), and the Financial Services Information Sharing and Analysis Center (FS-ISAC).
Solarsenal uses BSS Unit's technology to protect not only the installed technology, but also the networks and systems Solarsenal devices are connected to, from cyber terrorism. The cyber threat intelligence services of BSS Unit are currently being used to monitor operations in publicly listed energy companies in the United States.
Solarsenal's principals worked on the legislative level to ensure compliance with international law and national directives regulating the operation of national critical infrastructure, performing audits, with a focus on multinational energy providers. To maintain operational continuity for critical infrastructure, consulting, planning, engineering, integration of renewable energy generation, integration of software and hardware, including energy sensor analytics, access control systems, integrated security systems, has been augmented by operative tasks like monitoring high voltage cables using military drones.
The team has experience as a military supplier, maintaining high NATO-standards (Allied Quality Assurance Publications, AQAP), familiar with tactical deployment, resilience. Experience includes midstream clients as well as DOD contracts.
The Axalton company BSS Unit is member of the Biometric Technical Interoperability Workshop of the NATO Communications and Information Agency (NCIA). Participants include defense delegations from NATO member states, US government agencies including Defense Intelligence Agency (DIA), Federal Bureau of Investigation (FBI), Naval Criminal Investigative Service (NCIS), National Ground Intelligence Center (NGIC), Department of Defense Program Management Biometrics (DoD PM Bio), and US Army Europe and Africa (USAREUR-AF). NATO is represented by Supreme Headquarters Allied
Powers Europe (SHAPE), NATO Special Operations Headquarters (NSHQ), NATO Cooperative Cyber Defence Centre of Excellence (CCD COE) and the NCI Agency. Partner Organizations are INTERPOL, EUROPOL, European Union Agency for the Operational Management of the Large-Scale IT Systems in the Area of Freedom, Security and Justice (eu-LISA), Biometrics Institute, and academia.
Satisfied clients include regional utility companies, telecommunication providers, pharmaceutical companies, industrial parks, office buildings, shopping centers, hospitals, manufacturing & warehouse facilities, airports, airlines, detention centers, international consulting firms, banks, facilities of international brands like Samsung, Hertz, the NN Group, and government-level organizations in the energy industry, for example the Hungarian Energy Regulatory Agency, the regulatory authority of the entire energy and public utility market in Hungary, in the European Union.
Certifications
At Solarsenal, we are committed to delivering high-quality, sustainable, and innovative solutions that help our clients achieve energy independence and reduce their environmental impact. We are proud to have received several certifications and awards that recognize our dedication to excellence in adding value to the renewable energy industry. We require and verify professional certifications of our contractors.
Certain Solarsenal technologies and products were developed under the following standards, regimes, and professional qualifications:
• NATO AQAP 2110:2016 compliant quality management system
• ISO/IEC 27001:2013
• BS EN ISO 9001:2015
• BLACK CERT by Carnegie Mellon University
• CEH, OSCP, OSCE
• CISSP, CISA, CISM
These certifications demonstrate our commitment to delivering the highest quality products and services and our leadership in the renewable energy industry. We are honored and will continue to strive for excellence in all aspects of our business.
Contact information
Thank you for considering Solarsenal for your renewable energy needs. We are committed to delivering sustainable, efficient, and energy-independent solutions to homeowners, industrial facilities and critical infrastructure.
To contact us, you can use the following information:
Phone:

(202) 670-7072‬

Address: 1629 K Street NW, Suite 300, Washington DC 20006

Our team is available to answer any questions you may have about our products and services, and to provide you with a customized solution that meets your specific needs. We also invite you to visit the News section of our website to learn more about our company, our portfolio of projects, and our values.
Thank you for your interest in our company, and we look forward to hearing from you soon.